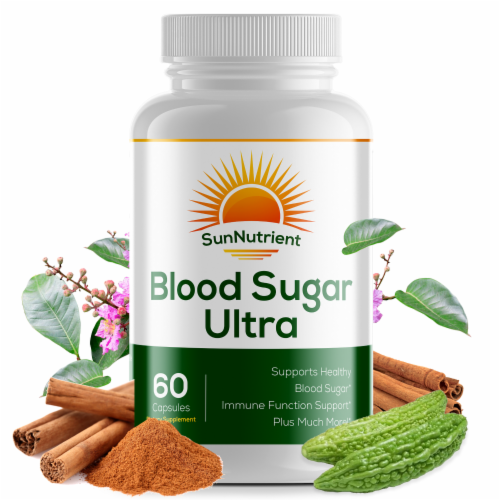 Hover to Zoom
Hover to Zoom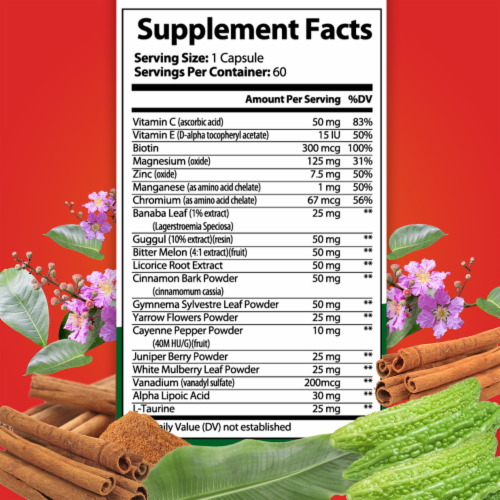 Hover to Zoom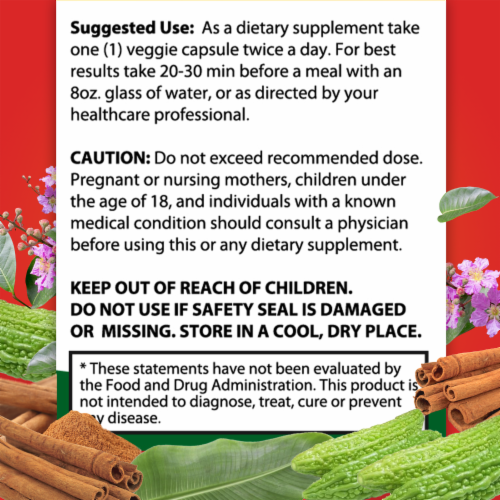 Hover to Zoom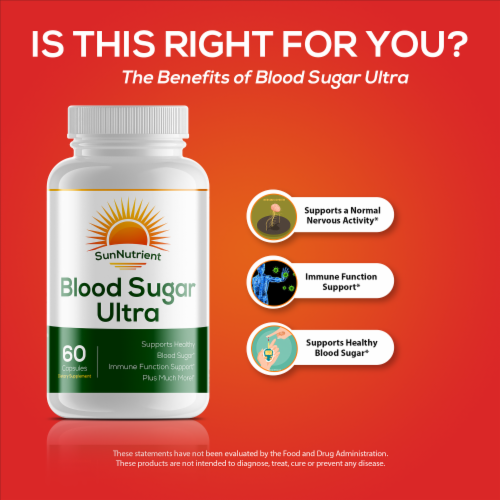 Hover to Zoom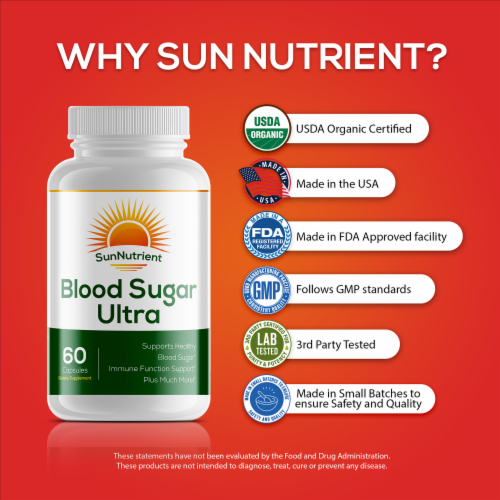 Hover to Zoom
Blood Sugar Ultra Capsules, Organic Supplement with Cinnamon Bark Powder - 60 Capsules
Product Details
Are you lacking or need help in any of the following areas?
Blood sugar levels
Glucose Levels
Sugar and Carb absorption
Energy
Stress
Anxiety
If either of these questions resonated with you, you need to try Blood Sugar Support Supplement with Cinnamon Bark Powder by Sun Nutrient!
The Blood Sugar Ultra Supplements by Sun Nutrient are made in the USA and are in accordance with Good Manufacturing Practices (GMP) to ensure the highest quality possible.
Why should you choose Sun Nutrient Supplements?
Sun Nutrient's Blood Sugar Support with cinnamon bark powder is a supplement that may help in maintaining a healthy blood sugar level.
Cinnamon bark powder was used in Ancient Ayurveda health practices for centuries because of its many health benefits.
Sun Nutrient's offers an organic Blood Sugar Support supplement with Non-GMO ingredients. Our Blood Sugar Support capsules do not contain fillers, binders, preservatives, or unhealthy chemicals. Our Capsules are pure, clean, natural, and organic.
The suggested dosage is two capsules a day. It is recommended to take one capsule in the morning and one capsule in the evening.
---