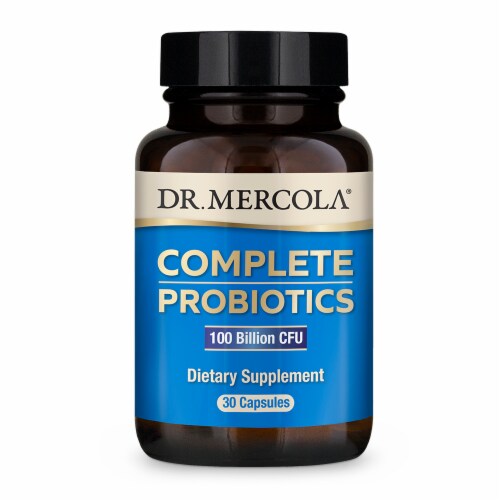 Hover to Zoom
Mercola Complete 100 Billion CFU Probiotics Capsules
Product Details
By nourishing your healthy microbiome, you support many key functions in your body including your digestion, absorption of nutrients, immune function, the actions of your genes, cellular health, a normal allergic response, mood, vaginal (for women) and urinary tract health.* In addition to our original Complete Probiotics product that supplies 70 billion CFU of beneficial bacteria, there's also an option for those who want a higher potency for even greater microbiome support: Complete Probiotics (100 Billion CFU).*Our formula also contains Fructooligosaccharide (FOS) as a form of prebiotics to help the probiotic bacteria grow and flourish in your body.* Probiotics must reach your small intestine to do their best work. To enhance the potent acid- and bile-resistance of our Complete Probiotics (100 Billion CFU), we use patented DRcaps™ capsules to provide an extra layer of protection against harsh stomach acids so the probiotics reach your small intestine. The first of their kind, these acid-resistant hard capsules are made of a vegetable substance that slows down capsule opening after swallowing, a real plus for fragile probiotic strains that work best in your intestine.
Our Complete Probiotics (100 Billion CFU) offers many potential benefits:
10 different probiotic strains help balance your microbiome*
*These statements have not been evaluated by the Food and Drug Administration. This product is not intended to diagnose, treat, cure, or prevent any disease.
---