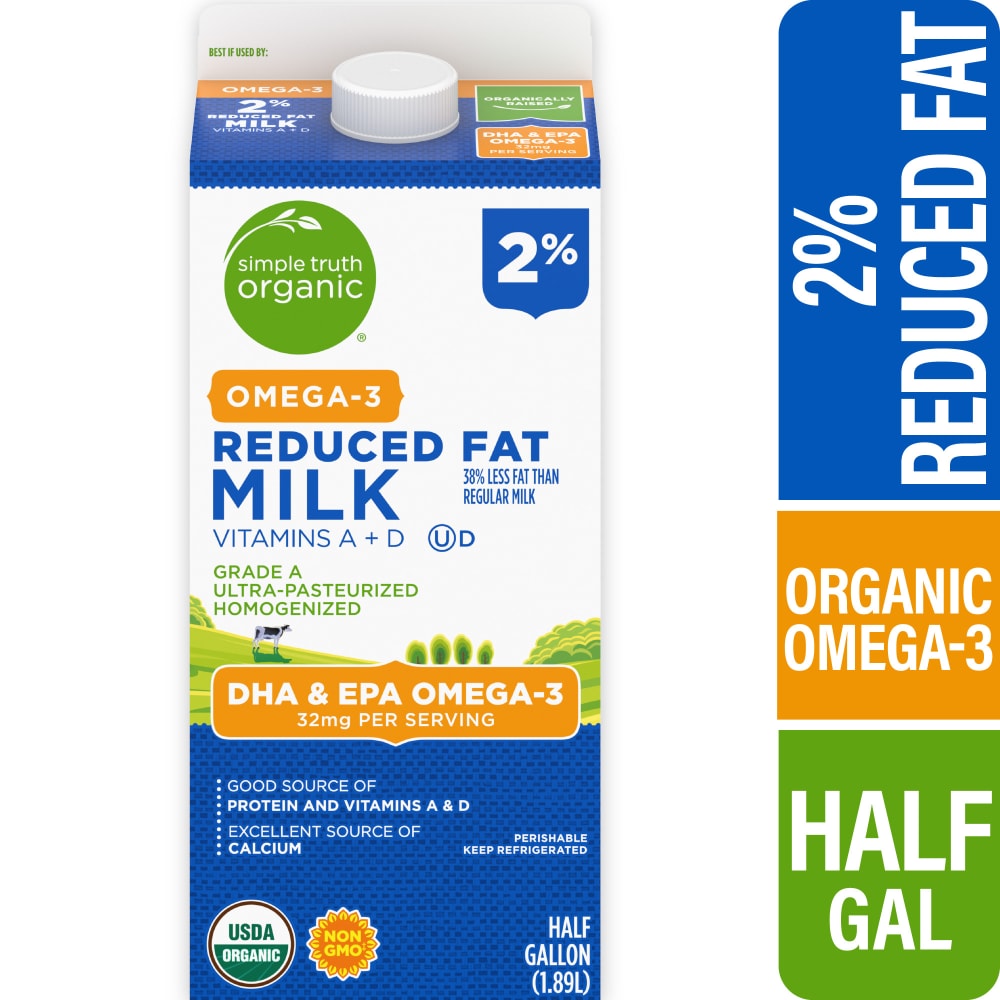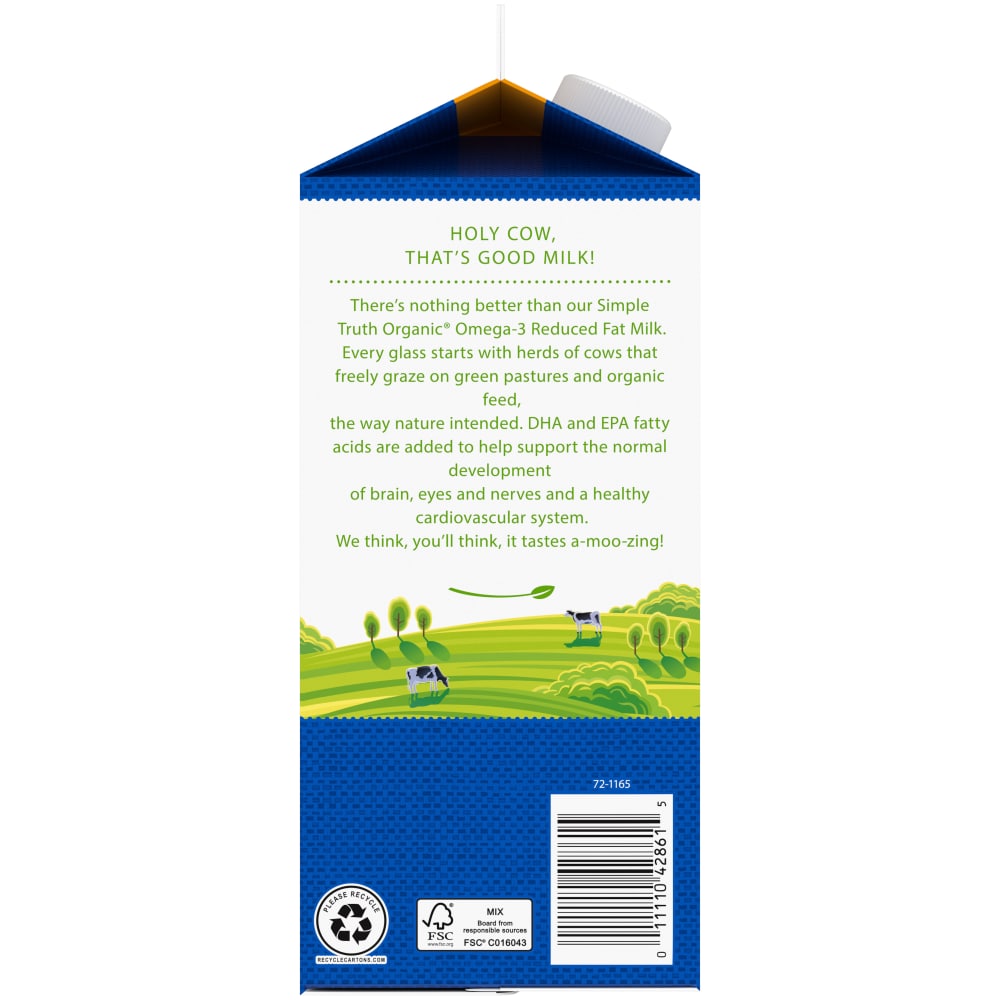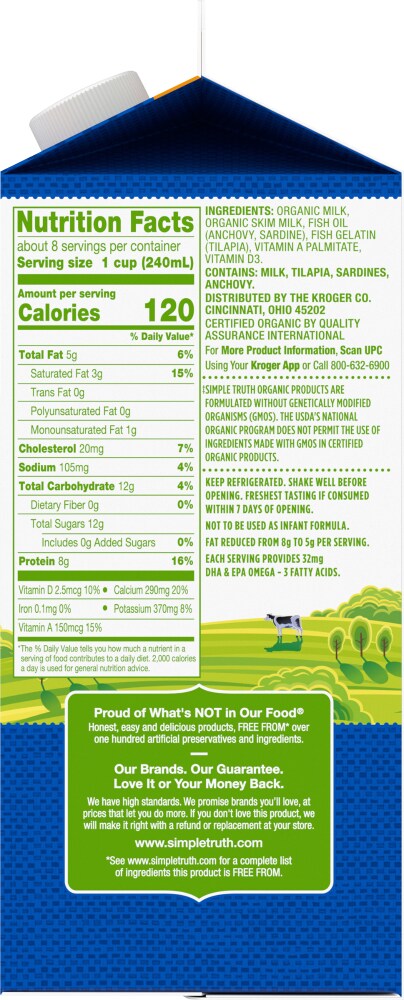 Simple Truth Organic™ 2% Reduced Fat Milk with DHA Omega-3
1/2 gal
UPC: 0001111042861
---
Omega-3*A Smart Choice for the Whole Family! Simple Truth Organic Milk with Omega-3 DHA and EPA...the great-tasting organic milk you love now supports the normal development of the brain, eyes and nerves—very important for growing kids. It also helps support a healthy cardiovascular system—important for busy moms on the go! It's the Simple Truth Easy to find, understand and afford, Simple Truth from Kroger makes enjoying organic, natural and wellness products simply...better. All items are free from 101+ artificial preservatives and ingredients so you can feel better about the delicious goodness that's in the food you serve your family. Enjoy milk the old-fashioned way—refreshing & full of flavor.
Q: What makes our milk so delightful?
A: Our milk comes from herds of cows that freely graze on green pastures and organic feed; the way nature intended.

---