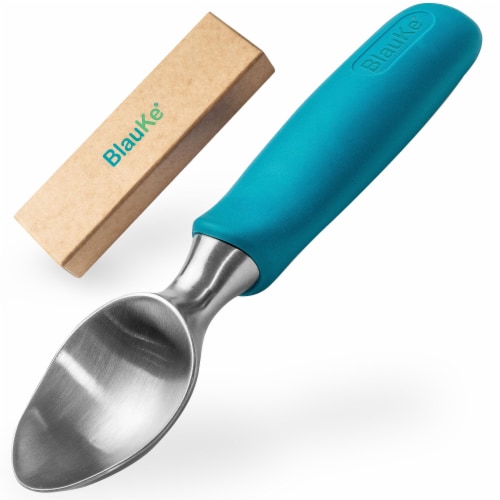 Hover to Zoom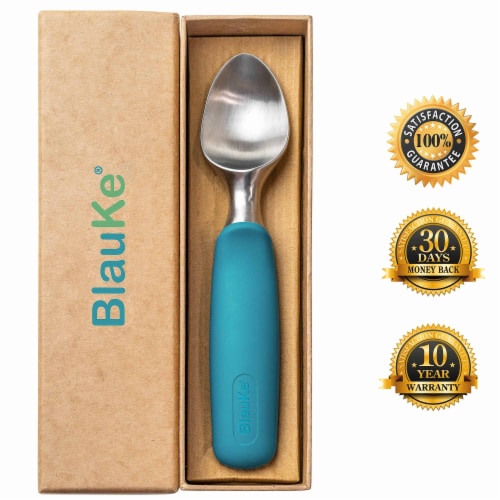 Hover to Zoom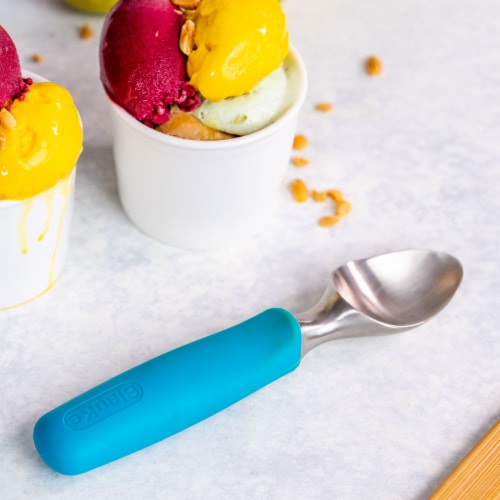 Hover to Zoom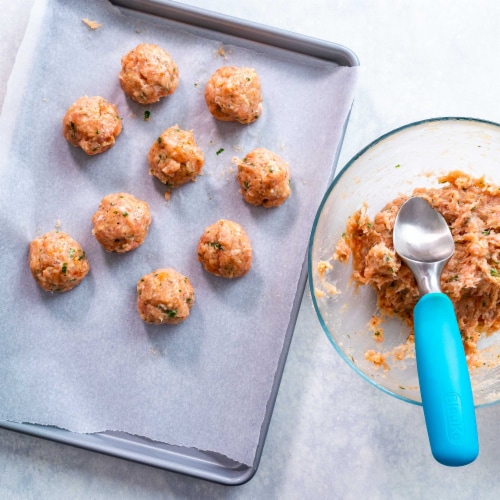 Hover to Zoom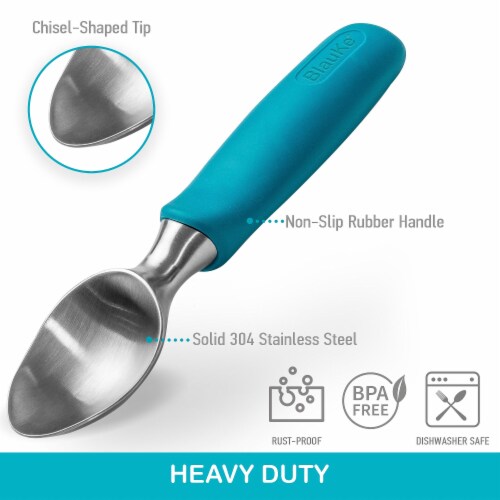 Hover to Zoom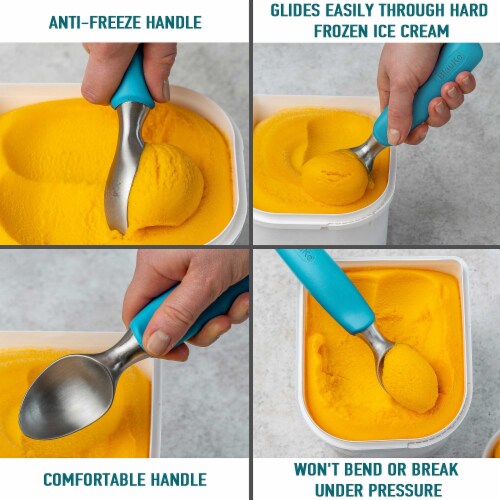 Hover to Zoom
Stainless Steel Ice Cream Scoop, Professional Ice Cream Scooper
Product Details
HEAVY DUTY SOLID STAINLESS STEEL ICE CREAM SCOOP
Our heavy duty ice cream scooper is made of food-grade solid stainless steel 304 that won't bend or break from heavy usage. It will not crack under pressure no matter what. Plus, it will not oxidate or corrode.
MULTIFUNCTIONAL
You can also use this solid stainless steel ice cream scoop:
As a melon baller scoop to form watermelon balls.
As a cookie dough scooper.
As a falafel or meatball scoop.
To remove pumpkin seeds.
To stuff different foods such as peppers.
EASY TO HANDLE
This ice cream spoon is lightweight, with a comfortable non-slip handle. If using it for commercial purposes, your hands won't get tired from all that scooping.
And it's perfect for both right and left hand use.
FEATURES:
High-Quality Stainless Steel 304
Best Stainless Steel for Kitchenware
Rust & Corrosion-Free
BPA-Free
Comfortable Rubber Handle
Anti-Freeze Handle
Dishwasher Safe
Multifunctional
---