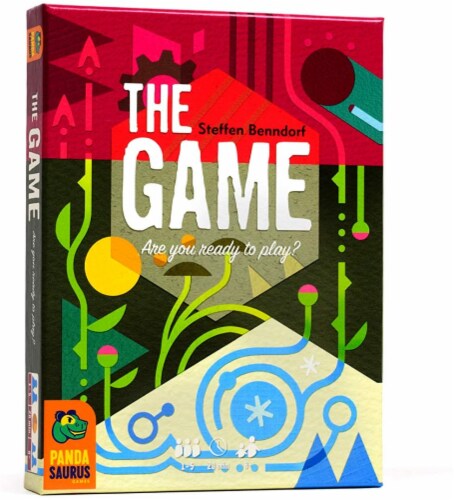 Hover to Zoom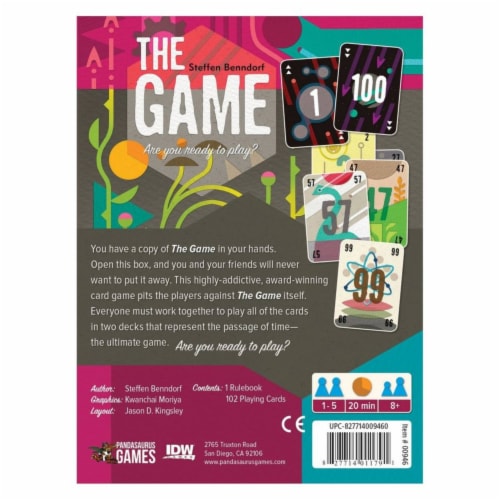 Hover to Zoom
Product Details
Cooperative game that involves hand management and memory The Game is a co-operative card game for 1-5 players. In The Game, you'll have to work together with your friends to play cards into one of four different piles, with the hopes of discarding all 98 cards. The trick is, you aren't allowed to tell anyone else what cards you have, so you'll constantly be on edge as each card played could upset your best-laid plans.
Highly interactive board game, where everyone must work together to play all the cards from two decks, which represent the passage of time--- The ultimate game.
Pandasaurus Games The Game is the perfect game for adults, teens, and kids who are into reading people, working together, and figuring out how other teammates think.
Global smash hit with more than 1.3 million copies sold, breaking records and winning multiple awards.
Multi award-winning and nominated for the prestigious Spiel des Jahres—Game of the Year. This highly addictive card game pits players against The Game itself.
It takes 5 minutes to learn, 20 minutes to play, and it's wonderful for 1-5 players (ages 8+) or for solo gameplay, and includes 102 cards, a box, and a rule book.
---