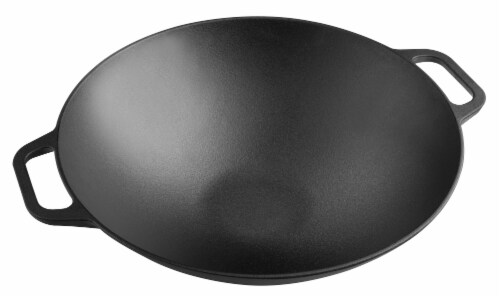 Hover to Zoom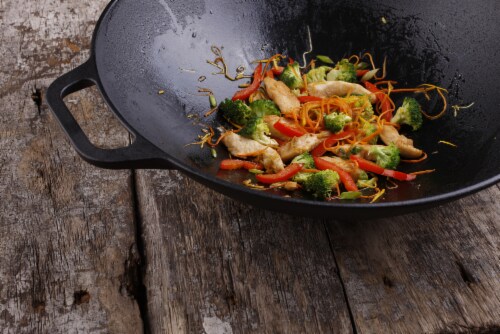 Hover to Zoom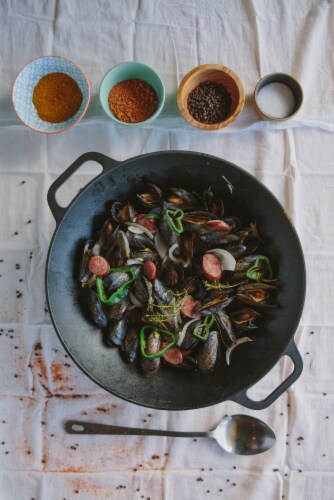 Hover to Zoom
Product Details
Better Performance. Curved wide base for even heating, tested and built for stability (smooth base, no cylinder needed for stability). This traditional cast iron wok has greater retention and distribution of heat. Double loop handles for easy handling.
Lifetime warranty. High-quality commercial iron casting for durability excellent heat retention. Made in Colombia using European cast iron machinery. Suitable for cooking in: induction, ceramic, campfire, grill, broiler and oven.
Ready-to-use seasoning: 100% non-GMO flaxseed oil seasoned coating. Does not contain PTFE and foes that can be harmful to your health. Flaxseed oil is a vegetable oil, Perfect natural easy-release seasoning that gets even better with time.
Healthy for you. Trace amounts of iron are naturally released when cooking with seasoned cast iron, boosting the mineral in your diet.
Versatile. This wok pan can be used for serving, cooking, baking, grilling, and oven-to-table. Multi-use, perfect for stir-frying meats and vegetables, Also great for steaming. Fits all kitchen and camping needs.
---