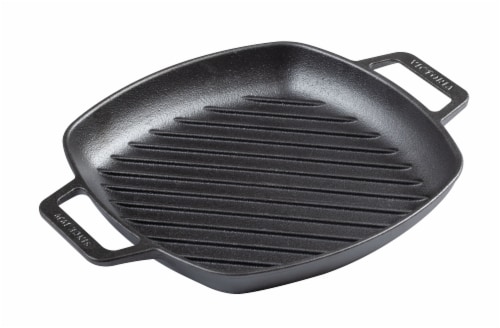 Hover to Zoom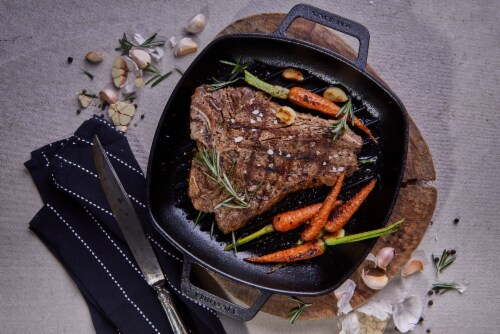 Hover to Zoom
Victoria Double Loop Handles Cast Iron Square Grill Pan
Product Details
Better Performance. The cast iron square grill pan has greater retention and distribution of heat. This seasoned grill pan can keep your food hot for 15 min Or longer.
Lifetime Warranty. High quality commercial iron casting for durability excellent heat retention. Made in Colombia using European cast iron machinery. Suitable for cooking in: induction, ceramic, campfire, grill, broiler and oven.
Ready-to-use seasoning: 100% non-GMO flaxseed oil seasoned coating. Does not contain PTFE and Pfoas that can be harmful to your health. Flaxseed oil is a perfect natural seasoning that gets even better with time. Our flaxseed oil is a vegan vegetable oil and it's Kosher certified.
Healthy for you. Trace amounts of iron are naturally released when cooking with seasoned cast iron skillet, boosting the mineral in your diet.
Versatile. This grill pan can be used as campfire grill pan, vegetable grill pan, panini grill pan, BBQ grill pan, stove top grill pan, serving grill pan, and oven-to-table. Suitable for cooking in induction, ceramic, campfire, grill, broiler and oven. Fits all kitchen and camping needs (The best cast iron steak you'll ever cook indoors!).
---